Bringing ultimate Luxury to hospitality
Exclusive Materials. WORLDCLASS Technology.
Stand out with pure Luxury.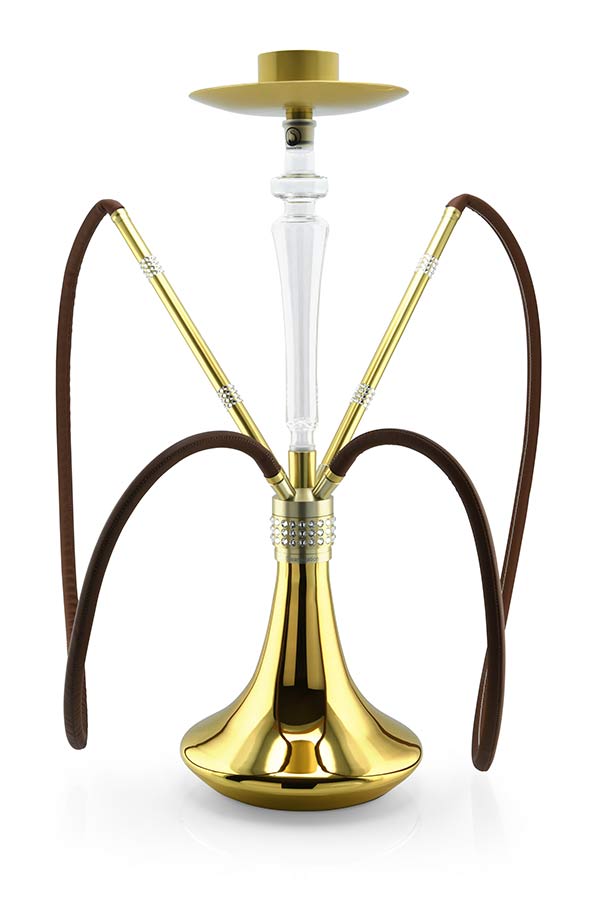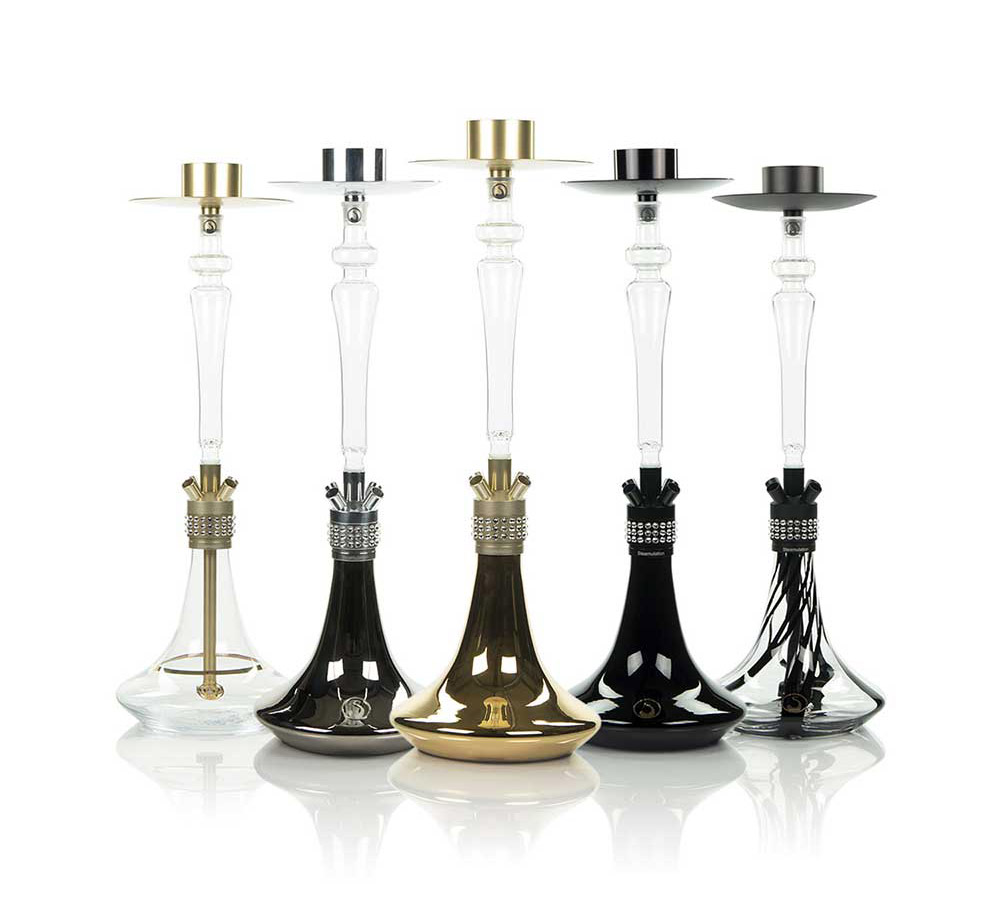 Steamulation Exclusive Hookah
228 Swarovski Crystals
24k Gold
Platinum
Crystal Glass-Smoke-Column
Jet-aluminum anodized in Gold, Black or Platinum
360° SteamClick Closed Chamber connection-system
Swarovski Crystal Mouthpieces
Hand-stitched leather hoses
Tobacco Cutting Diffusor
LED Lightning System
Exclusive Vase Coating
and many more…
Discover our Steamulation Exclusive products, made for luxurious places like world-class hotels, exclusive lounges or even exquisite restaurants.​ High quality materials combined with german engineering and most advanced technologies make these hookahs outstandingly exclusive.​
Inquiry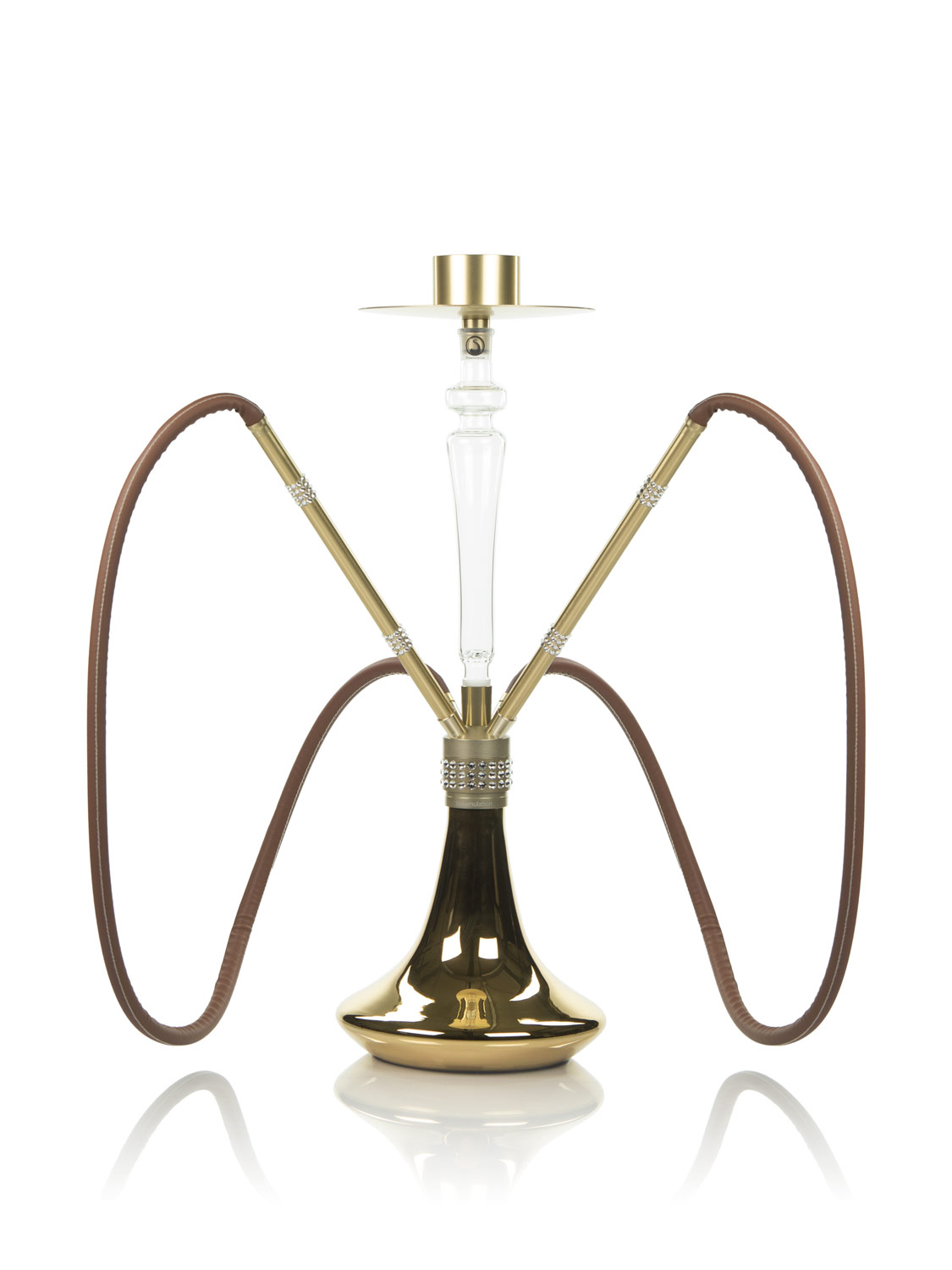 Golden mightiness. The Tiger impresses with its majestic appearance. Pure gold that represents the grandeur of the model's eponym is combined with lustrous crystals. The Swarovski crystals are reminiscent of the sparkles in the eyes of a tiger roaming the night.
Inquiry
Silvery grace. The pure platinum surface evokes associations with the magnificent silvery-grey coat of a puma. The model's shimmering design is characterized by fascinating beauty and embodies both purity and strength. A truly unique appearance.
Inquiry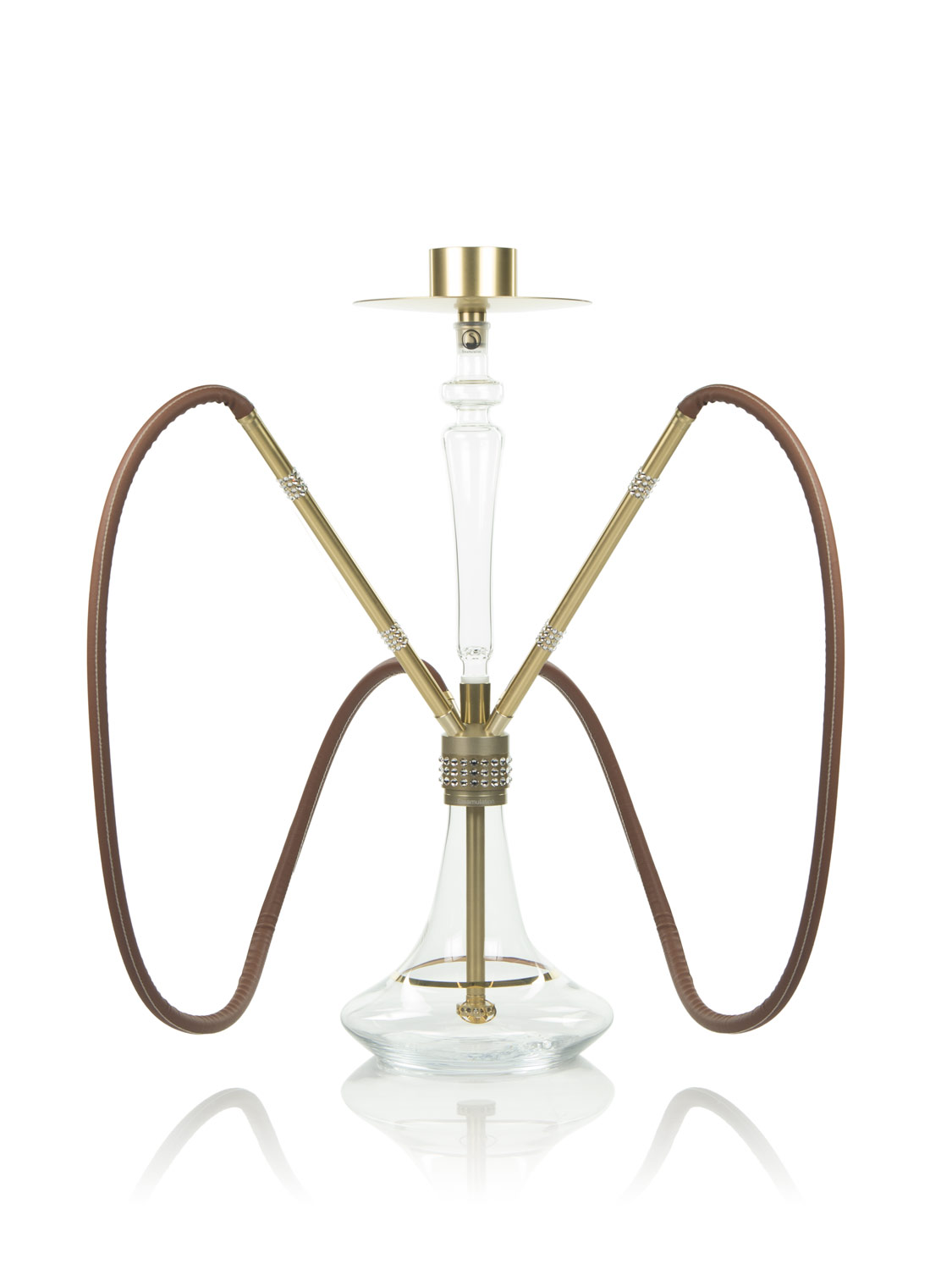 Rare elegance. The Cheetah unites distinctive clarity and golden splendour. Clear and transparent elements, including the crystal glass as well as the belt of Swarovski crystals, interplay with the glittery surface of pure gold. Thus, a stunningly elegant look is created.
Inquiry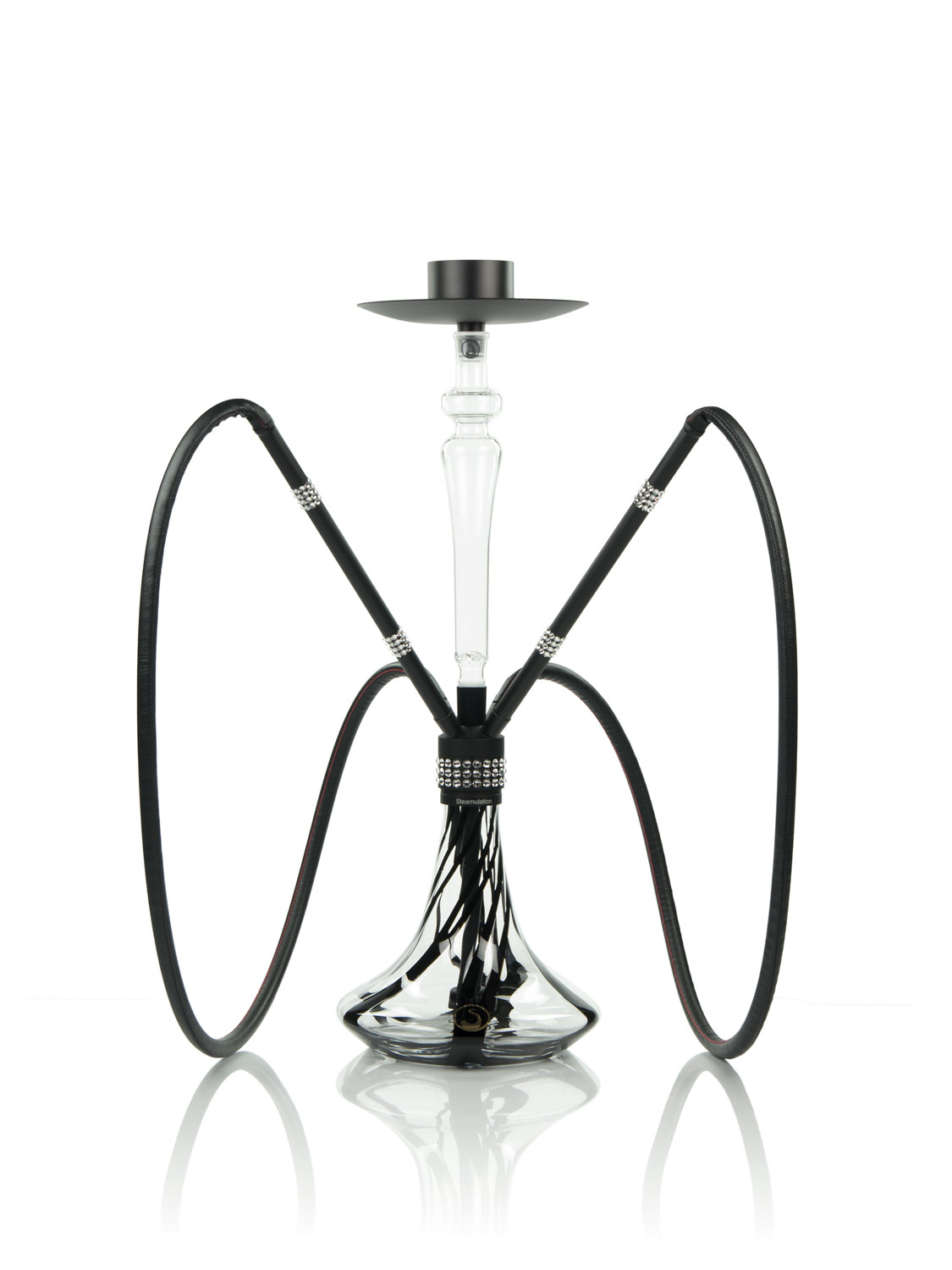 A vision in black. The Black Leopards impresses with its deep black and tempting design. A beautyful black matt finish, including the belt of Swarovski crystals, fit perfectly to the crystal glass vase decorated with artfully flowing brilliant black stripes.
Inquiry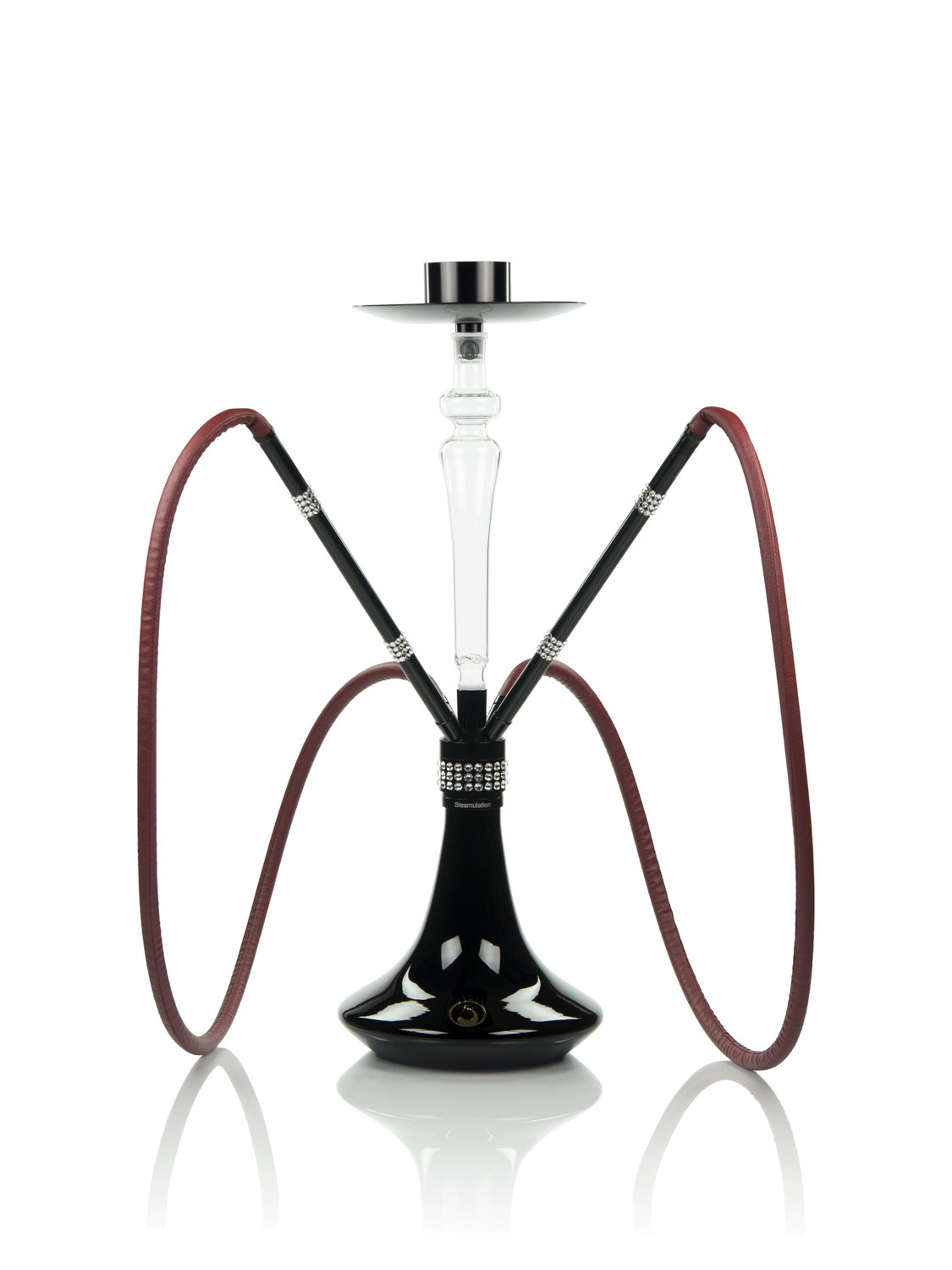 Lustrous design. The Jaguar combines elegance and splendid impressiveness. A crystal glass vase fully coated in black simply blends with the piano black anodizing, including manually attached Swarovski crystals. In combination with its red leather hoses the Jaguar creates an earnestly look.
Inquiry
STEAMULATION EXCLUSIVE IS OUR LUXURY BRAND TO MEET THE HIGHEST DEMANDS AND WISHES. STEAMULATION EXCLUSIVE COMBINES LUXURY AND FUNCTIONALITY: OUR INNOVATIVE STEAMULATION TECHNOLOGIES ARE USED BEHIND THE FACADE OF SHIMMERING CRYSTALS AND PRECIOUS METALS. TO EMPHASIZE THE EXCLUSIVE CHARACTER OF THE SERIES, ALL STEAMULATION EXCLUSIVE MODELS ARE STRICTLY LIMITED. EXPERIENCE THE UNIQUE SMOKING PLEASURE WITH OUR UNIQUE STEAMULATION EXCLUSIVE SHISHA.​